Forward Bank
the Hangout
Keep up with Forward Bank and other community news in the Hangout!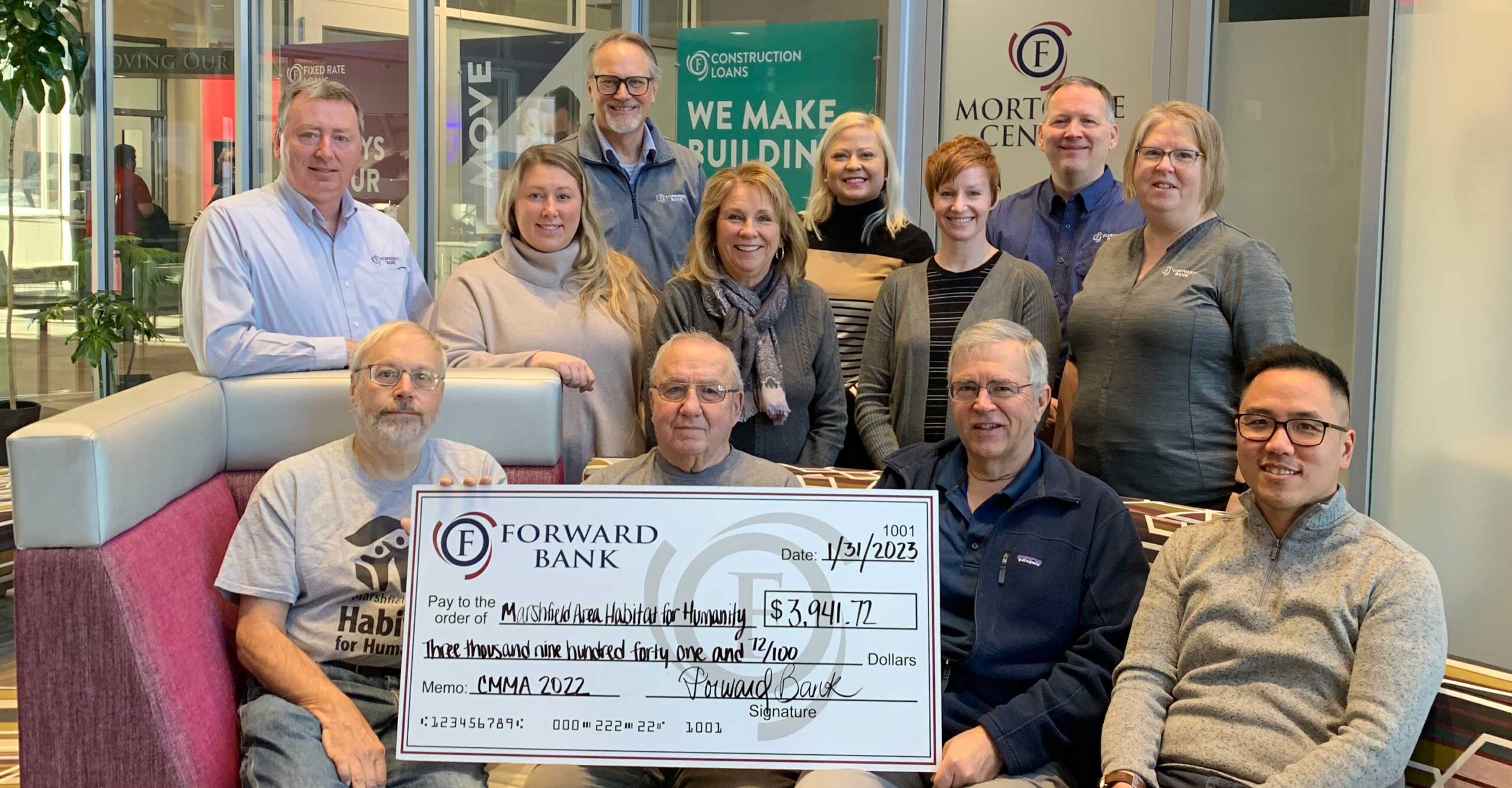 Mutually Sharing the Love with Local Organizations
February 13, 2023
Forward Bank presents donations to local non-profits at the beginning of every calendar year based on customer participation in the Charitable Money Market Account. In 2023, Forward reached a milestone of $1.98 million in CMMA donations since product inception in 2006.
Continue Reading Mutually Sharing the Love with Local Organizations